Catalan ex-president Carles Puigdemont and four other former regional ministers have turned themselves in to police in Brussels, federal prosecutors in Belgium said.
A spokesman for the Brussels' prosecutor's office, Gilles Dejemeppe, said the five presented themselves to federal police and have been in custody since 9am local time.
He said that they have not been arrested and that Mr Puigdemont and the four ex-ministers would be heard by an investigative judge on Sunday afternoon.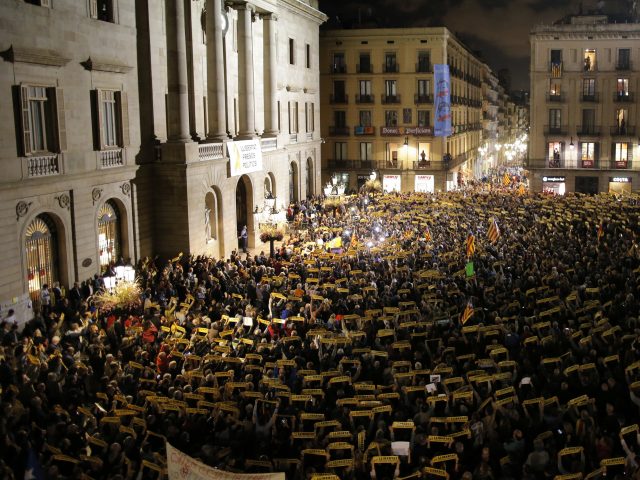 The judge will have to decide what the next steps are within 24 hours. They could vary from arrest and imprisonment to conditional release.
A European arrest warrant has been issued for Mr Puigdemont and the other four as Spain seeks their return for an investigation related to Catalonia's independence bid.
They had fled to Belgium this week after being removed from power by Spanish authorities as part of an extraordinary crackdown to impede the region's illegal declaration of independence.
The separatist politicians are wanted in Spain on suspicion of rebellion for pushing through a declaration of independence for Catalonia in violation of Spain's constitution.
Mr Dejemeppe said the judge's options range from "refusal to execute the European arrest, arresting the people involved, releasing them on conditions or under bail".
He said if they were arrested then they would be sent to jail as the extradition process continued.
Mr Dejemeppe said that the entire process from arrest to extradition could take more than 60 days.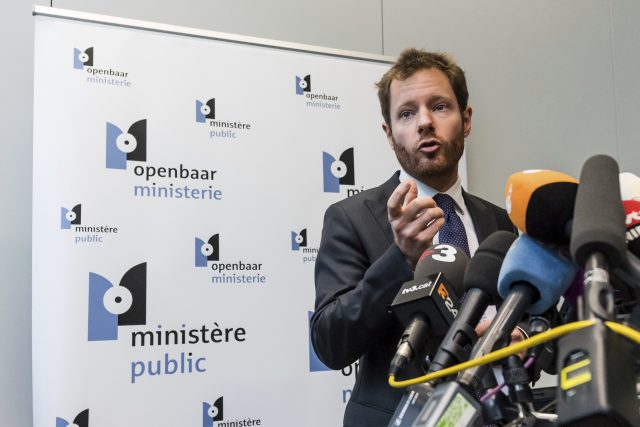 That delay could give Mr Puigdemont time to participate, albeit from afar and in largely a symbolic capacity, in the snap regional election called by Spain's government for Catalonia on December 21.
A senior official of Mr Puigdemont's party, the centre-right Democratic Party of Catalonia, said on Sunday that the party wanted Mr Puigdemont to continue as its candidate.
Spanish government spokesman Inigo Mendez de Vigo has said that any politician can stand in the election unless he or she has been convicted of a crime.
Mr Puigdemont and the four ex-ministers fled to Belgium in the past week after being removed from power by Spanish authorities as part of an extraordinary crackdown to quash the region's illegal secession claim.
A Spanish National Court judge issued warrants for them on suspicion of five crimes, including rebellion, sedition and embezzlement, on Friday, a day after the same judge sent another eight former Catalan cabinet members to jail without bail while her investigation continues.
A ninth spent a night in jail and was freed after posting bail.
Mr Puigdemont wrote in Dutch on his Twitter account on Saturday that he was "prepared to fully co-operate with Belgian justice following the European arrest warrant issued by Spain".