The worst offenders should face tougher sentences at younger ages to deter them from a life of crime, Britain's top police officer has suggested.
Metropolitan Police Commissioner Cressida Dick told prison reform campaigners to consider "harsher and more effective" jail terms for teenagers who repeatedly offend.
In a speech to the Howard League for Penal Reform, she said some youths were "simply not fearful of how the state will respond to their actions".
She highlighted the case of one 16-year-old in south London who has committed 42 offences in the space of three years, is involved in gangs, habitually carries a knife and yet has never been jailed.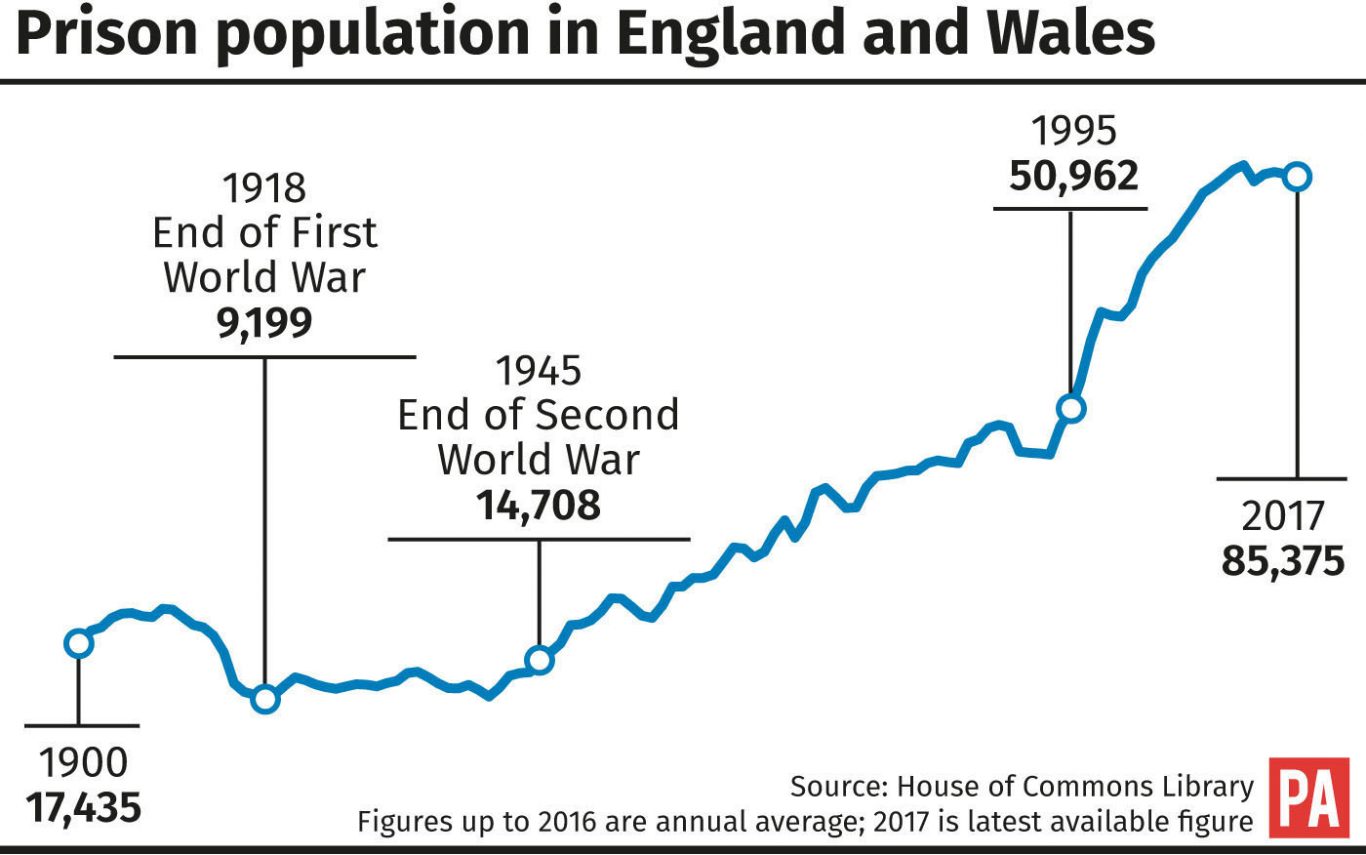 Ms Dick said one of the consequences of the state's attempts to deal with young offenders in the community was that they now "don't see prison as a particularly likely threat".
Of the teenagers that are jailed, two out of three go on to reoffend within a year of their release.
She said persistent young offenders were having a disproportionate effect on other young people, as the number of 10 to 19-year-olds in the capital has increased 10% in the last decade. In some areas the increase has been significantly higher, with Tower Hamlets seeing a 26% increase.
"We also know that many of the perpetrators of violent crime are also victims of violent crime and vice versa," she said.
Frances Crook, chief executive of the Howard League, told the Daily Mail it was "unusual" for a police officer to comment on areas outside of their expertise like sentencing.
The Commissioner also highlighted the disparity between race and violence – of the 24 teenagers murdered in London this year, 21 were black and three were of Asian origin.
She said one of the biggest concerns for young people was seeing others carrying knives and attacking people and "getting away with it".
Ms Dick argued for a "blend of better engagement by public services" including mental health services, running and funding diversion activities and work in schools to try to prevent young people turning to crime.
She added: "For debate, should we couple that with harsher more effective sentencing used here? It is clear other approaches are no longer working."
Ms Dick said she did not want to see more children in prison but that she had to be "realistic" about rising crime in the capital.
"We need to step in earlier into people's lives. We need to give more real deterrents and we need to use the opportunity that imprisonment could give to better ensure that children, and we must remember they are children, don't reoffend," she said.